Dee Lagoon - Dee. Tasmania
Dee Lagoon was created in 1955 as hydroelectric storage for the Tungatinah power development.
Water from the upper Dee catchment is diverted from the lagoon via a tunnel into Bradys Lake.
Fish Present
Brown Trout, Rainbow Trout, Brook Trout, Redfin (English Perch) and Tench.
Sotcked fish are Rainbow trout and Brook Trout.
An Inland Fisheries Recreational Fishing Licence is required.
Boating
There are 4 boat launching areas.
Fishing Guide - Wild Fish Tasmania. Email
Related Links
Purchase Fishing Licence on-line
Dee Lagoon Water Level Link
Check the weather
Inland Fisheries Service info page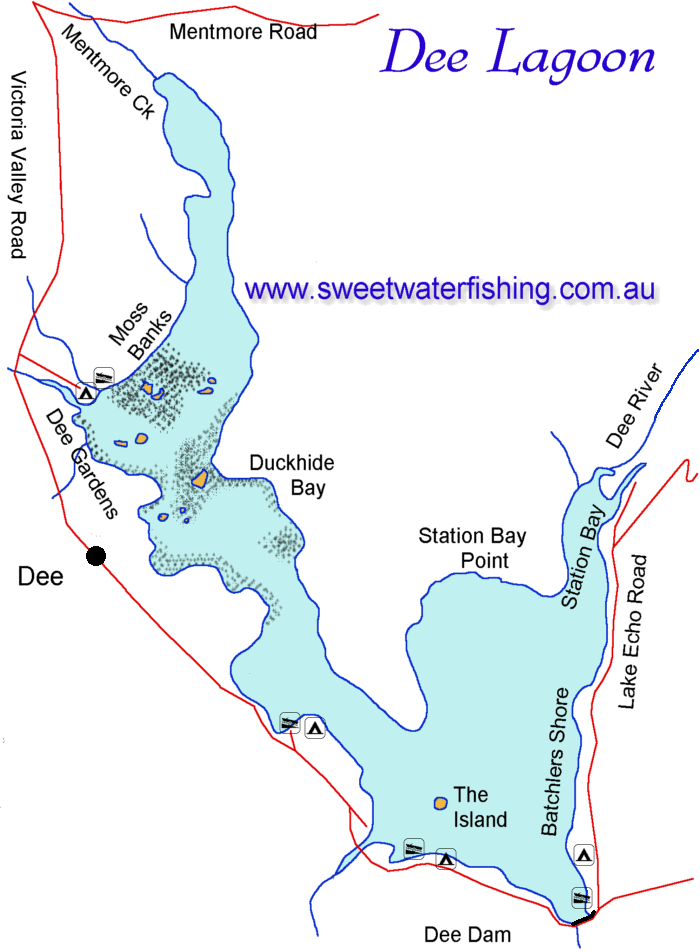 Click on map for printable version
Dee Lagoon Map