Gordonbrook Dam - Kingaroy. Qld
Constructed in 1942 in the Stuart River System, Gordonbrook Dam holds 6600 ML of water with a surface area of 236 ha and an average depth of 2.8 meters. This dam has been stocked with Bass, Golden Perch, Silver Perch & Saratoga.
A speed limit of 4 knots applies to all combustion engines.
Being a small, shallow body of water, blue-green algae is a problem here and has caused the local council to close public access for some time for health reasons.
Please contact Kingaroy Shire Council for further enquiries on (07) 4162 6200.
Related Links:
Purchase Stocked Impoundment Permit on-line - QDPI&F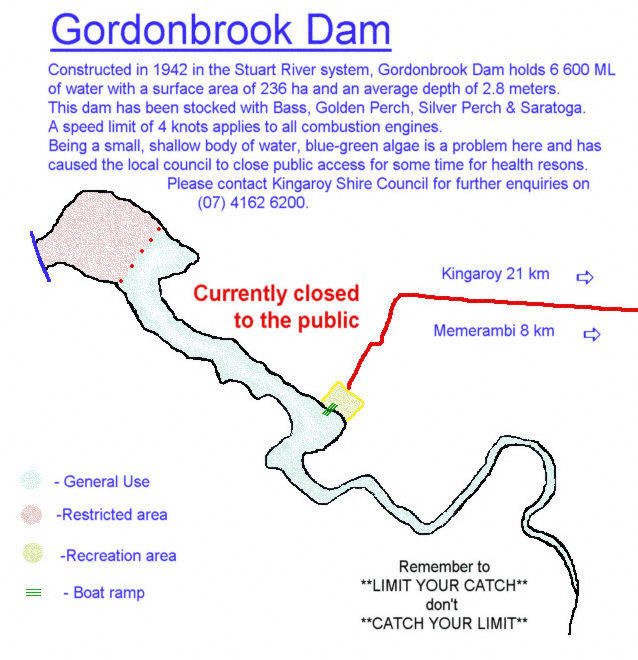 Click on map for printable version