The Keepit Dam was constructed in 1961. It is located 13km on the Namoi River 13 km upstream from the junction with the Peel River.
Lake Keepit has a storage capacity of 425 000 mega-litres when full.
Its primary uses is for irrigation in the Namoi Valley as well as town water supply for Walgett and serves as flood mitigation and hydro-electric station when releasing water.
Related Topics:
Purchase NSW Fishing Licence Online
Lake Keepit Map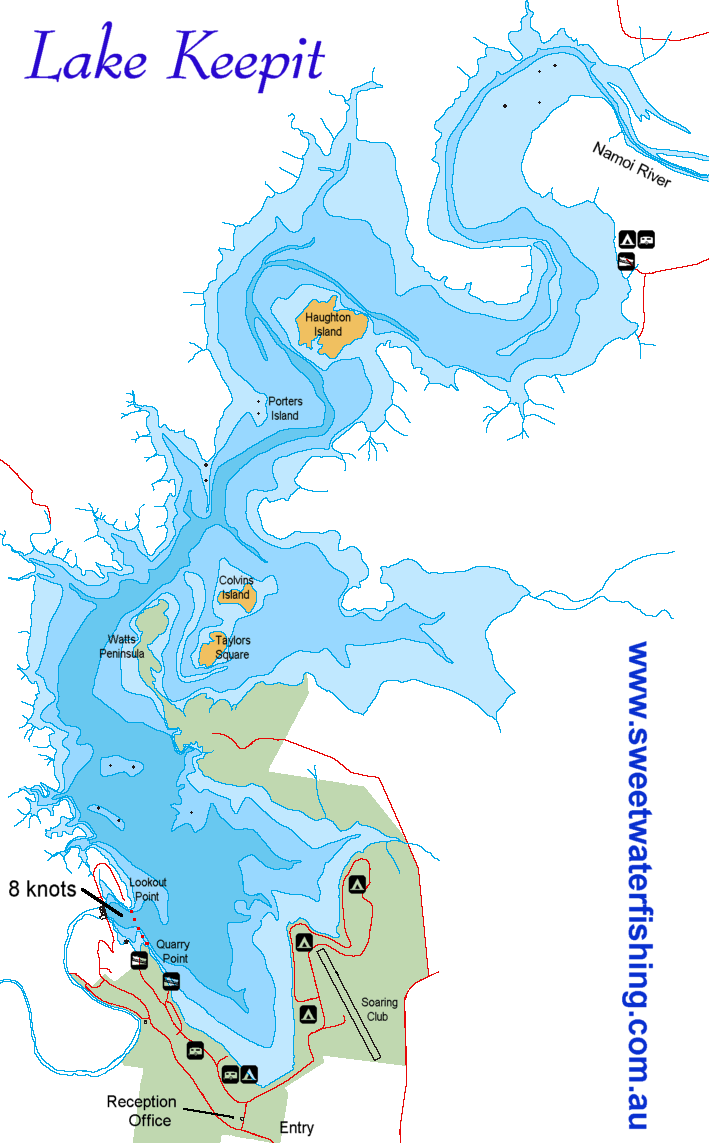 Click on map for larger printable version