Lake King William Clark Dam. Tasmania
Fish Present
Brown Trout, & some Rainbow Trout. Brown Trout dominate captures.
Some previous stocking of Rainbow Trout, now natural recruitment is more than sufficient.
An Inland Fisheries Recreational Fishing Licence is required.
Boating is permitted.
A good boat ramp is provided at southern end of lake.
Northern launching areas are of variable use depending upon water levels.
Accommodation is available in Tarraleagh & Derwent Bridge.
See Accommodation page for details.
Related Links
Purchase Fishing Licence on-line
Lake King William Water Level Link
Check the weather
Inland Fisheries Service info page
Inland Fisheries Service Map pdf format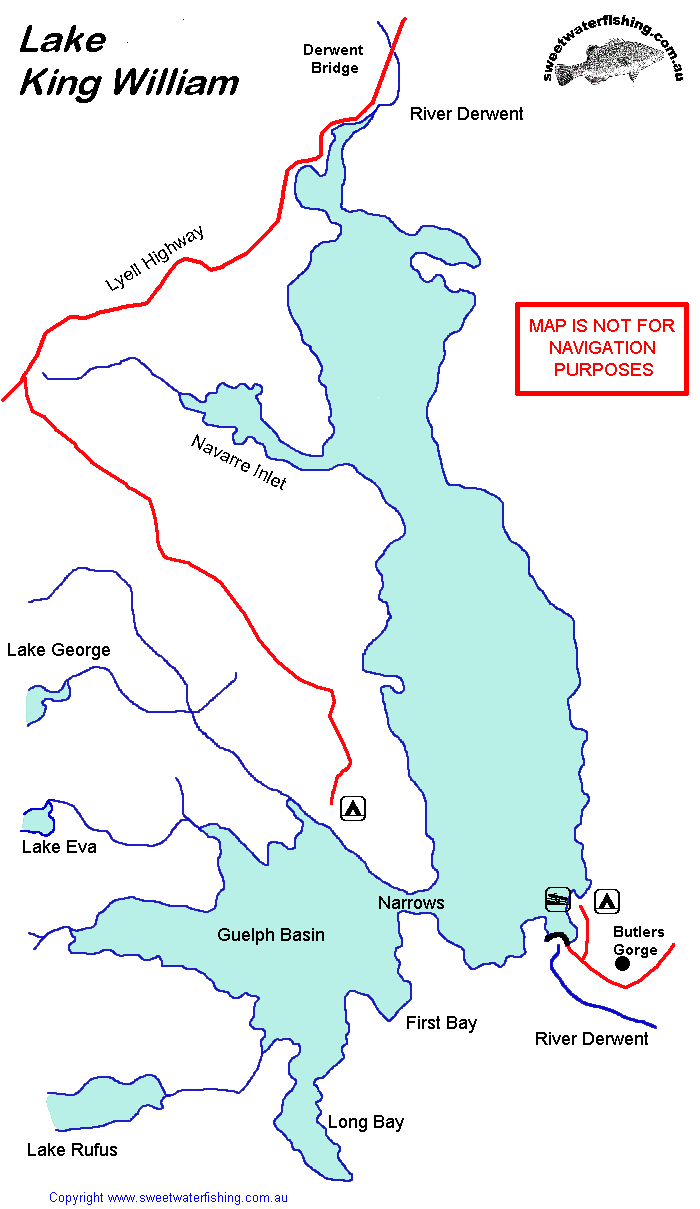 Click on map for printable version
Lake King William Map