Sweetwater Store
Check out the range of Australian Made lures, spinnerbaits that are available in the Sweetwater Store. Great lures like Garra Lures, Yowie Lures and Horsey Lures are proved takers of fish from Bass to Barra, Sooty Grunter to Saratoga.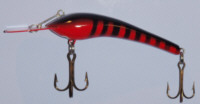 Great to fish with or to add to your collection. To check out the whole range go to the Sweetwater Store HERE>>>
Sweetwater Forums
Check out the new Sweetwater Forums.
There is great information, reports, picture gallery, event calendar, competitions, weather updates, classifieds, videos and more...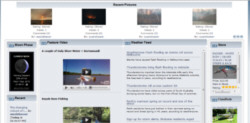 Simply click on the Chat button on the left of screen or go HERE>>>

Sweetwater Fishing is the on-line home of fresh water fishing information in Australia. We offer free fishing maps, location information, camping and accommodation guide, fishing articles and fish species inforrmation for personal use only. No images, files, words or text on or within this site may be copied or reproduced for use in public or for commercial use without prior written permission.