WURUMA Dam was constructed across the Nogo River in the Upper Burnett River Catchment for irrigation & town water supply for Eidsvold, Mundubbera & Gayndah.
When full Wuruma holds 165 000 megalitres.
Fishing
Stocked fish include Australian Bass, Barramundi, Golden Perch, Silver Perch & Saratoga with breeding populations of Eel Tailed catfish, Spangled Perch & Eels. There are also unconfirmed reports of Lungfish being in Wuruma Dam.
Being one of the few Bass/Barra lakes, Wuruma has big potential to draw serious tourism from keen anglers wanting to tangle with two of Australia's premier sports fish targets.
Much of the main basin has little in the way of structure but when above approx 10 -12% capacity some standing trees become submerged.

Facilities
Basic facilities are provided with picnic tables, toilets, shelters, BBQs & showers.
Boating
There are no boating restrictions at Wuruma Dam, however some restrictions may apply during times with low water.
A 200 meter no boating zone exists from the dam wall.
Camping / Accomodation
Bush camping is permiitted with limited facilities provided.
Wuruma Dam is stocked by Wuruma Dam Fish Restocking Association Inc.

A Stocked Impoundment Permit (SIP) is required.
Related Links:
Purchase Stocked Impoundment Permit on-line - QDPI&F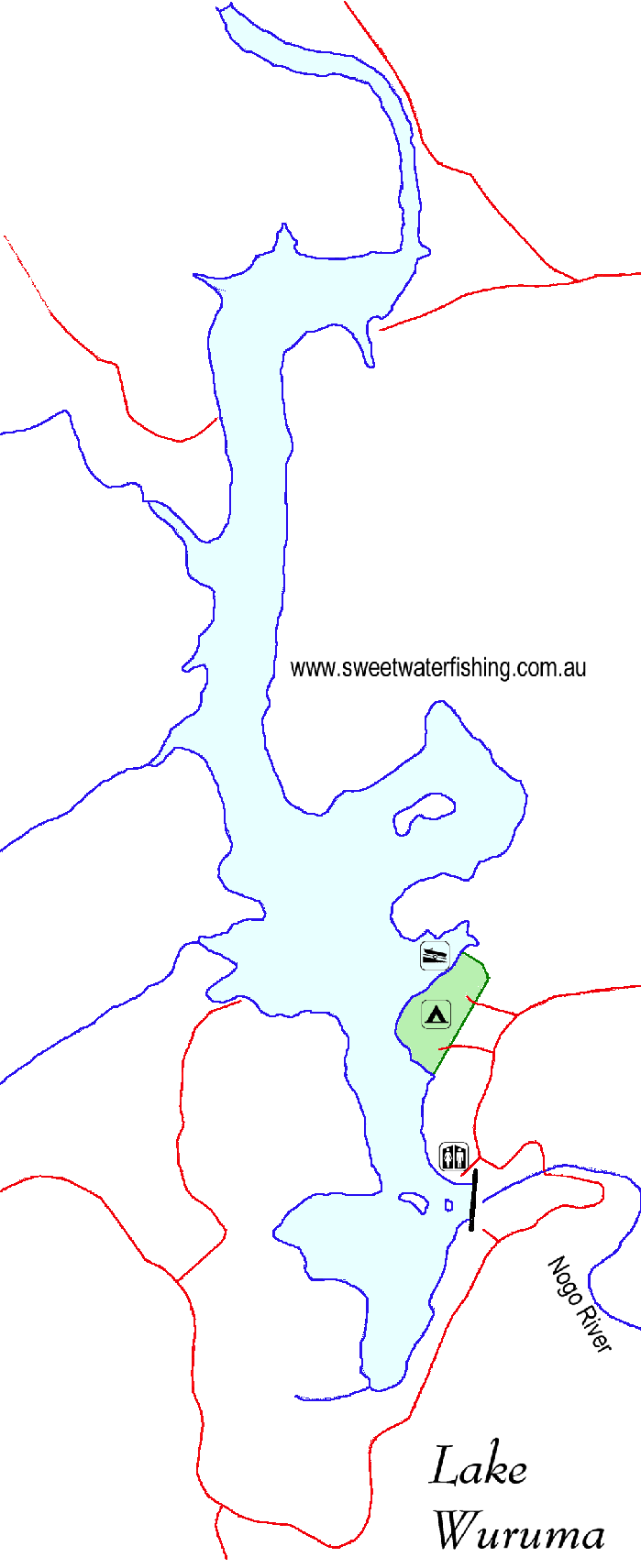 Click on map for larger printable version