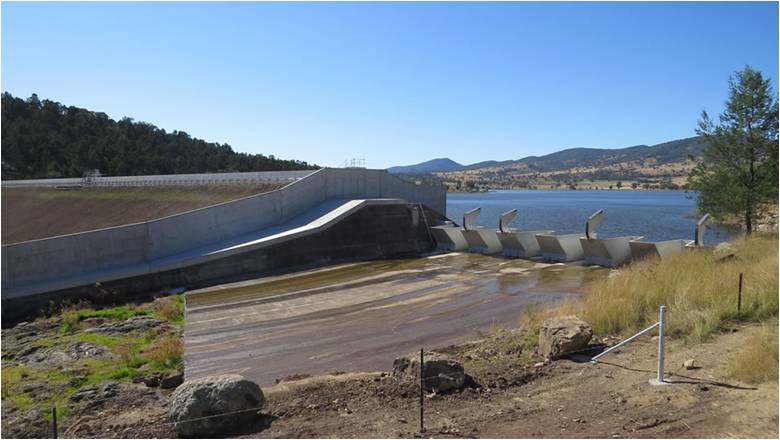 THE new Quipolly Dam was constructed in 1955 by the Peel Shire Council (now the Liverpool Plains Shire Council), mainly to provide drinking water to Werris Creek. The oldQuipolly Dam, completed in 1932, provided water for town use, stock and the railway. The old dam is now silted up but it makes a wonderful habitat for water birds. Owned by the Liverpool Plains Shire, Quipolly Dam is a primary water storage.
Fish Present
Golden Perch, Murray Cod, other?
Stocked Fish
Golden Perch, Murray Cod

Boating / Fishing
There is a boat ramp but at time of writing, water activities are not permitted, however fishing is permitted from the shore line.
Facilities
BBQ shelters, walking paths, bird watching hide.
Camping
No camping is permitted at the dam.
Hotel / Motel Accomodation available at Quirindi and Tamworth. See Accommodation page for details.
Related Links
Purchase NSW Fishing Licence Online
Add your Fishing Reports
Nearby Locations
Chaffey Dam Info
Sheba Dams info
Lake Glenbawn Info
Bird hide at Old Quipolly Dam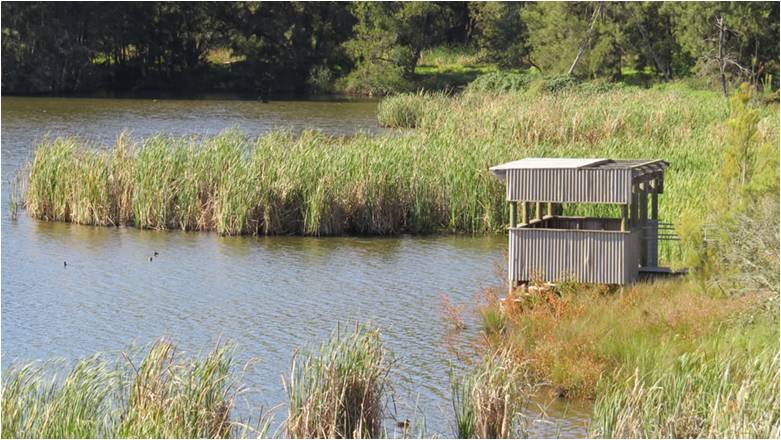 Quipolly Dam Map